Clickback WEB gives you the ability to reach out to warm B2B leads that are in the early buying stages of the funnel.
Go way beyond traditional analytics. Clickback WEB turns your website into a sales prospecting tool that uncovers potential leads virtually on autopilot. You'll get the highest quality data, such as the names of key decision makers at the companies who have visited your website.
Every day, you'll get a fresh list of companies that came to your website, showed an interest in your product or service, but didn't convert. These are some of the warmest leads you can get, and they're currently leaving your website without a trace.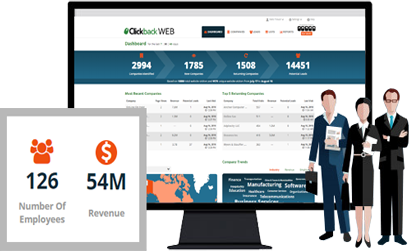 Assign Leads to Sales
Running a sales team efficiently requires being able to quickly assign leads. Easily assign new leads to your sales team to ensure they continue to run at top speed.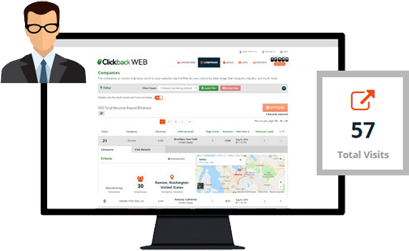 Return Visit Notification
Your sales team gets notified when a targeted company returns to your website. Quickly create a custom list of key companies and contacts to connect with.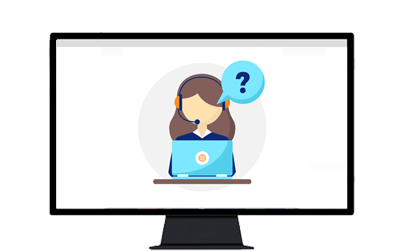 Email and Phone Support
Our top-notch customer success team is on call to provide you with the best user experience possible, whether via phone or through email.
Let us start identifying yours today. Just add a few lines of code to your website and watch the leads roll in.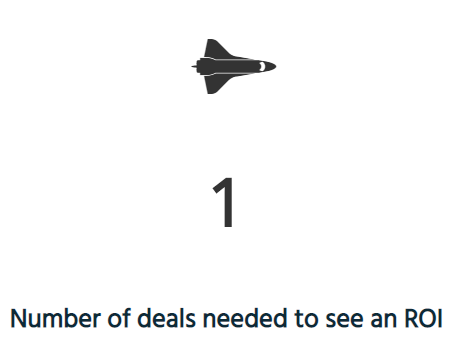 For most, if just one lead identified becomes a customer, Clickback WEB pays for itself. If that deal happens during your free trial, you're ahead.